Lyric Essay Prompts For Sat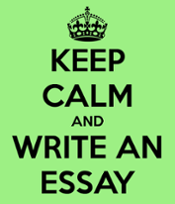 The SAT Essay has changed drastically from what it looked like from March 2005-January 2016. On the plus side, you'll now be asked to do the same task every time: read an argument meant to persuade a broad audience and discuss how well the author argues his or her point. On the minus side, you have to do reading and analysis in addition to writing a coherent and organized essay.
In this article, we've compiled a list of the 11 real SAT essay prompts that the CollegeBoard has released (either in The Official SAT Study Guide or separately online) for the new SAT. This is the most comprehensive set of new SAT essay prompts online today.
At the end of this article, we'll also guide you through how to get the most out of these prompts and link to our expert resources on acing the SAT essay. I'll discuss how the SAT essay prompts are valuable not just because they give you a chance to write a practice essay, but because of what they reveal about the essay task itself.
Overview
SAT essay prompts have always kept to the same basic format. With the new essay, however, not only is the prompt format consistent from test to test, but what you're actually asked to do (discuss how an author builds an argument) also remains the same across different test administrations.
The College Board's predictability with SAT essay helps students focus on preparing for the actual analytical task, rather than having to think up stuff on their feet. Every time, before the passage, you'll see the following:
As you read the passage below, consider how [the author] uses
evidence, such as facts or examples, to support claims.
reasoning to develop ideas and to connect claims and evidence.
stylistic or persuasive elements, such as word choice or appeals to emotion, to add power to the ideas expressed.
And after the passage, you'll see this:
"Write an essay in which you explain how [the author] builds an argument to persuade [her/his] audience that [whatever the author is trying to argue for]. In your essay, analyze how [the author] uses one or more of the features listed in the box above (or features of your own choice) to strengthen the logic and persuasiveness of his argument. Be sure that your analysis focuses on the most relevant features of the passage.
Your essay should not explain whether you agree with [the author]'s claims, but rather explain how [the author] builds an argument to persuade [her/his] audience."
Now that you know the format, let's look at the SAT essay prompts list.
11 Official SAT Essay Prompts
The College Board has released a limited number of prompts to help students prep for the essay. We've gathered them for you here, all in one place. We'll be sure to update this article as more prompts are released for practice and/or as more tests are released.
SPOILER ALERT: Since these are the only essay prompts that have been released so far, you may want to be cautious about spoiling them for yourself, particularly if you are planning on taking practice tests under real conditions. This is why I've organized the prompts by the ones that are in the practice tests (so you can avoid them if need be), the one that is available online as a "sample prompt," and the ones that are in the Official SAT Study Guide (Redesigned SAT), all online for free.
Practice Test Prompts
These eight prompts are taken from the practice tests that the College Board has released.
Practice Test 1:
"Write an essay in which you explain how Jimmy Carter builds an argument to persuade his audience that the Arctic National Wildlife Refuge should not be developed for industry."
Practice Test 2:
"Write an essay in which you explain how Martin Luther King Jr. builds an argument to persuade his audience that American involvement in the Vietnam War is unjust."
Practice Test 3:
"Write an essay in which you explain how Eliana Dockterman builds an argument to persuade her audience that there are benefits to early exposure to technology."
Practice Test 4:
"Write an essay in which you explain how Paul Bogard builds an argument to persuade his audience that natural darkness should be preserved."
Practice Test 5:
"Write an essay in which you explain how Eric Klinenberg builds an argument to persuade his audience that Americans need to greatly reduce their reliance on air-conditioning."
Practice Test 6:
"Write an essay in which you explain how Christopher Hitchens builds an argument to persuade his audience that the original Parthenon sculptures should be returned to Greece."
Practice Test 7:
"Write an essay in which you explain how Zadie Smith builds an argument to persuade her audience that public libraries are important and should remain open"
Practice Test 8:
"Write an essay in which you explain how Bobby Braun builds an argument to persuade his audience that the US government must continue to invest in NASA."
Special note: The prompt for Practice Test 4 is replicated as the first sample essay on the College Board's site for the new SAT. If you've written a sample essay for practice test 4 and want to see what essays of different score levels look like for that particular prompt, you can go here and look at eight real student essays.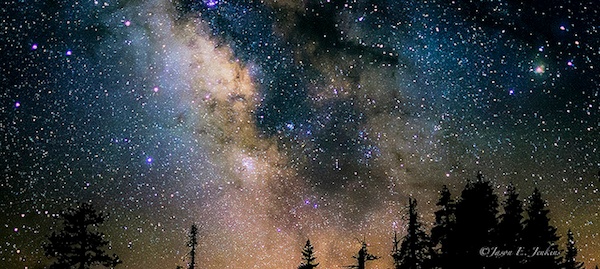 within darkness by jason jenkins, used under CC BY-SA 2.0/Resized from original.
Free Online Practice
This prompt comes from the CollegeBoard website for the new SAT.
"Write an essay in which you explain how Dana Gioia builds an argument to persuade his audience that the decline of reading in America will have a negative effect on society."
The Official SAT Study Guide (for March 2016 and beyond)
The Official SAT Study Guide (editions published in 2015 and later, available online for free) contains all eight of the previously mentioned practice tests at the end of the book. In the section about the new SAT essay, however, there are two additional sample essay prompts.
Sample Prompt 1:
"Write an essay in which you explain how Peter S. Goodman builds an argument to persuade his audience that news organizations should increase the amount of professional foreign news coverage provided to people in the United States."
The College Board modified this article for the essay prompt passage in the book. The original passage (1528 words, vs the 733 it is on the SAT) to which this prompt refers can also be found online (for free) here.
Sample Prompt 2:
"Write an essay in which you explain how Adam B. Summers builds an argument to persuade his audience that plastic shopping bags should not be banned."
There are still a couple of minor differences between the article as it appears in The Official SAT Study Guide as an essay prompt compared to its original form, but it's far less changed than the previous prompt. The original passage to which this prompt refers (764 words, vs the 743 in The Official SAT Study Guide) can also be found online (for free) here.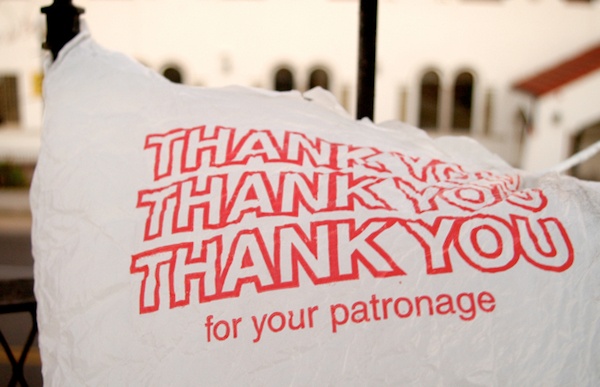 hey thanks by Jonathan Youngblood, used under CC BY 2.0/Cropped and resized from original.
How Do You Get the Most Out of These Prompts?
Now that you have all the prompts released by the College Board, it's important to know the best way to use them. Make sure you have a good balance between quality and quantity, and don't burn through all 11 of the real prompts in a row – take the time to learn from your experiences writing the practice essays.
Step By Step Guide on How to Practice Using the Article
1. Understandhow the SAT essay is graded.
2. Watch as we write a high-scoring SAT essay, step by step.
3. Pre-plan a set of features you'll look for in the SAT essay readings and practice writing about them fluidly. This doesn't just mean identifying a technique, like asking a rhetorical question, but explaining why it is persuasive and what effect it has on the reader in the context of a particular topic. We have more information on this step in our article about 6 SAT persuasive devices you can use.
4. Choose a prompt at random from above, or choose a topic that you think is going to be hard for you to detach from (because you'll want to write about the topic, rather than the argument) set timer to 50 minutes and write the essay. No extra time allowed!
5. Grade the essay, using the essay rubric to give yourself a score out of 8 in the reading, analysis, and writing sections (article coming soon!).
6. Repeat steps 4 and 5. Choose the prompts you think will be the hardest for you so that you can so that you're prepared for the worst when the test day comes
7. If you run out of official prompts to practice with, use the official prompts as models to find examples of other articles you could write about. How? Start by looking for op-ed articles in online news publications like The New York Times, The Atlantic, LA Times, and so on. For instance, the passage about the plastic bag ban in California (sample essay prompt 2, above) has a counterpoint here - you could try analyzing and writing about that article as well.
Any additional articles you use for practice on the SAT essay must match the following criteria:
ideally 650-750 words, although it'll be difficult to find an op-ed piece that's naturally that short. Try to aim for nothing longer than 2000 words, though, or the scope of the article is likely to be too wide for what you'll encounter on the SAT.
always argumentative/persuasive. The author (or authors) is trying to get readers to agree with a claim or idea being put forward.
always intended for a wide audience. All the information you need to deconstruct the persuasiveness of the argument is in the passage. This means that articles with a lot of technical jargon that's not explained in the article are not realistic passage to practice with.
What's Next?
We've written a ton of helpful resources on the SAT essay. Make sure you check them out!
15 SAT Essay Tips.
How to Write an SAT Essay, Step by Step.
How to Get a 12 on the SAT Essay.
SAT Essay Rubric, Analyzed and Explained.
--
Want to improve your SAT score by 160 points?
Check out our best-in-class online SAT prep program. We guarantee your money back if you don't improve your SAT score by 160 points or more.
Our program is entirely online, and it customizes your prep program to your strengths and weaknesses. We also have expert instructors who can grade every one of your practice SAT essays, giving feedback on how to improve your score.
Check out our 5-day free trial:
A conversation with James Allen Hall, author of I Liked You Better Before I Knew You So Well, winner of the Cleveland State University Poetry Center's 2016 Essay Collection Competition (chosen by Chris Kraus) and Shaelyn Smith, author of The Leftovers, winner of the Cleveland State University Poetry Center's 2017 Essay Collection Competition (chosen by Renee Gladman) and forthcoming 4/1/2018. This conversation has been edited for clarity.
James Allen Hall: …here we are!
Shaelyn Smith: Here we are!
JAH: How are you doing?
SS: Good! Nervous. I literally just reread I Liked You Better Before I Knew You So Well this morning.
JAH: Awwww! I was re-reading The Leftovers too. Time VERY well spent.
I really love the book. You make such shapely sentences and have such fascinating insights and interpretations.
SS: Thank you! I must say that 1) the e-mail you sent two weekends ago made me go into the final editing process with much more confidence than I had about the collection. It was so nice to have a little confirmation before making final decisions about this thing living in the world and 2) rereading your book after making those final edits so close together (I send the final version this week) made me see all these parallels in the way we approach the essay form—your sentences and the way you sort of let humor hang over devastation as punctuation—the anecdote or punchline serving as commentary rather than a long explanation.
And the ways in which we both work with fragment and let those fragments jut up against each other to illuminate/interpret or reverberate.
JAH: I am floored by how many times you view [Judy Chicago's] The Dinner Party, both in real life and in the manuscript. Can I ask you a little about art?
SS: Yes! Please!—and yeah I lived in Brooklyn for two years before moving to Alabama for grad school and made at least two or three trips back to NYC for the four years I was working on the book.
JAH: Did you ever make art aside from food and words?
SS: Ha—good question. Nope. Not musically inclined for shit, and I can't draw worth a damn, either. I tried adult ballet once, but I'm not very coordinated and have terrible hand-eye-brain coordination, which I think is necessary for other forms of art—visual, performance, etc. Also why I didn't last very long in a professional kitchen. I don't do well with an audience, except teaching I guess. But in undergrad my friend circle was composed of visual artists and architects so that's where I think a lot of the appreciation and deep fascination with art comes from"
JAH: That's fascinating. Especially since there's a preponderance of specifically performance art in The Leftovers. I'm thinking of the Marina Abramovic piece you reference — is it The Artist is Present? — and how you look so intently at Judy Chicago until she and The Dinner Party are a kind of character in the piece, a touchstone.
Do you think of the essay at all as "being built"? Or does it come into view? Or as a performance of some kind?
SS: Interesting, I have a similar question for you written down here. I think that this book started because I just couldn't stop trying to articulate what art meant—performance art, visual art, film—all these things that exist for consumption, for an audience, but are so fleeting—going to the museum or theatre or gallery and just trying to figure out how to frame what I felt in those moments. Because it seems to me like an impossible task. Like I can't quite play witness to it in such a way that I do the author or performer or director or artist any justice. I still can't articulate the obsession. I wanted to be an art critic first, but then I found that I like writing around points more than making them. Just trying to replay the experience, and make it into something static. Or make meaning through reframing these works, through the juxtaposition of them rubbing up next to each other in my memory.
So I think any given essay in the book comes from me seeing inarticulable connections between experiences I've had as a witness, as audience, and wanting to physically place them together, so in this case on the page. So I guess the essays are built—it's more like curation than writing.
JAH: I love the idea of the essay as a kind of museum, and the subject being both static — suspended, looked at — and then having energy and motion in the mind, the memory.
You make art criticism personal, and I especially had a visceral, emotionally large reaction to "Origins," where you juxtapose goddesses with the stories of murdered transgender and queer people.
The coda in that essay is a particular exercise in curation, I think. Can you talk about how you build that? I was riveted and I wanted to be rescued at the same time, reading it.
SS: So that's the essay that gave me the most trouble, along with the one just before it ["I See Myself in You"], which spans the fourth floor of the Brooklyn Museum. Most of the time, writing comes pretty quickly when I actually sit down to do it—like what I think is the most personal essay in the book, "Economy of the Hopeless"—I wrote that in one sitting on my porch fairly in the order that it will be published in and it hasn't change much other than coaxing certain sentences into something more poetic. But, "Origins" was so challenging. And I think mostly because of the ethical and moral complications I felt doing that research. Like, am I the person to tell those stories and am I doing it in such a way that isn't compromising or sensational or exploitative? But it's something that I felt strongly needed to exist as I was standing in front of The Dinner Party for like the 15th time and thinking about all of these news stories I had read about these women whose stories are just as important. About how the dinner party is activist art in its own limited feminism, but how that can be so dangerous in the way that even as it makes space, brings things to light, and serves as recognition, it creates more holes.
I'm not sure I have entirely thought this all through, either, and maybe I never will because it's not my lived experience. But in a way, all this writing about art, even, is only a lived experience in how I try to frame, or curate, or give voice to it on the page
Rereading your book this morning I had a similar deep and visceral and more potent reaction to "My Aids" I think, for similar reasons. And moreso than the first few times I read it.
JAH: I thought it was tremendous, the kind of hole you point at, and then look through. I think it gives space back to those who have been X'd out in quite violent ways.
I'm really glad to hear that's how you read it. It's hard to be delicate when writing about something so deeply upsetting and unsettling.
I remember reading that essay aloud once, and a random guy asked the woman sitting next to him, who happened to be my friend, "Why is this guy so proud he has AIDS?"
Why do you think we're both drawn to unsettling art and subject?
SS: Yes, exactly—I don't know if I have an answer to that.
JAH: I don't know if I do either. Except that it's not about spectacle.
But maybe something you said earlier — trying to capture the reverberations of the emotional experience. It is important to be seen; to have the unvoiced parts of ourselves notice that they have a place in the world—a sibling, a family to which they belong.
SS: No, it's not [about spectacle]. Another moment that really struck me in that essay was is when you footnote a quote about "reading as an act of mourning" —maybe writing is that too.
JAH: Absolutely it is. The experience is never coming back; it has exhausted its form in the moment. So all writing is elegiac, I think.
At my father's funeral—which was just a bunch of folks sitting around the living room, since he was cremated—we were encouraged to share a memory, and I said one I knew would make my father laugh, if he had been there. It felt even though the situation was sad and awkward and weird, that comedy was the right way to eulogize him.
Something about getting the feeling of the moment right.
Do you think you maybe wrote "Economy of the Hopeless" so quickly, in its formal gestures even at the draft, because it had inhabited your memory for so long? You turn 11 in that essay, yes? And it's the same year that 2 hunters are murdered in your hometown (and another man is also killed to cover up the murder)?
SS: Well, the murder happened before I was born, but it was "solved" when I was in high school. But I grew up with the story of the hunters, and my dad had lived the area and was frequenting the bars at that time, so knew the guys who did it, and had been playing softball and darts with them—I sort of lived on the margins of that small-town darkness, so I think that it was sort of elegiac to write through it even though I never truly lived it. It's a curation of all the darkness of my childhood that never truly came to fruition—a sort of reckoning with and mourning of something that never quite happened to me directly. That's the thing about art, too, is seeing something that really moves you, it echoes in your periphery for so long that it becomes a part of your story.
Can you talk through the lifecycle of an essay for you? As you touched on a bit, you are so good at capturing the hilarity in the devastation. I find myself laughing out loud at so many moments in your essays, even though they are horrifically sad, there are some things that are just so funny. It sounds like you live that way too.
JAH: Yeah, I guess I kind of do live alongside the funny and the tragic. Comedy doesn't exist without its twin.
There are beginning impulses for me. Like, sometimes it's a question that I have already. For instance, in the essay about my grandmother and sexuality ["Adventures in Old Lady Land"], I was asking myself, "In what ways can the aged body help me understand the queer body, and vice versa?" Or, if I am being honest, the initial question was more like, "Why is my grandma so freaking fabulous to me?" Something about her clothes (and me in them), something about her tendency to be naked... I mean, it was weird but it was devoid of shame, and I wanted desperately to be devoid of shame.
Other times, there's a story I know I want to tell, like with "MY AIDS," I knew I wanted to talk about growing up in that shadow, and I wrote it exactly as it appears. The impulse is narrative.
Other times, I stumble around looking for the shape. The essay about my parents keeping 130 cats, for instance. I knew I wanted to write it, but it wasn't until I realized that it was really the story about the end of my parents' marriage did it take on a shape that felt urgent and integral.
Do you have these kinds of impulses too?
SS: The way you write about your grandmother is so perfectly beautiful—it's obvious how much you respect and love and care for her in that essay. It really is so brilliant. For "Economy…" —I knew that was something I had to write, and I started it in persona poems from Barbara's point of view, but then realized that the story didn't work without me. One of the reasons I started writing essays, actually, but then I didn't even attempt to write that essay for another three years. I think things linger—I don't know if it's impulse as much as it is obsession. Like the things that are constantly recurring in my sort-of subconscious thought, and then eventually enough pieces start circling around a core that I'm able to curate it—but again, it's just putting all these different things in a space together, and never quite articulating the core—letting that sort of be the unspoken or implied cohesion of the essay. Which is why I think I've had such a hard time considering myself a writer, or getting things published, or even when I was in my MFA finding good readers for my work. Because sometimes I think I'm not actually saying anything as much as I am just letting things resonate and speak to one another.
Like maybe the way in the essay you mention Adventures in Old Lady Land—that's just an anecdotal evidence that points to this deep love you have for your grandmother—you don't have to talk through it point by point on the page—it's literally just the sum of its parts.
JAH: YES. One of the reasons I love your book, Shaelyn, is that you accumulate and resonate. There are returns — to The Dinner Party, for instance — but there's always a new insight or new enlargement happening with the return. There is such internal cohesion through the book's obsessions with art and with violence. And with a specifically feminist and female view, I should say. The book risks gap and rupture and leads readers to an argument without over-making or over-enclosing the meanings that can echo. That seems to me a really feminist way of making an essay. Multiple points of resonance, resisting closures that are artificial, etc.
Can we talk about feminism?
SS: LOL. But yes, feminism. I remember handing in drafts of these essays in workshops and people asking me things like, are you a feminist? or what kind of feminist are you? but also the worst question: how do you really feel about The Dinner Party? And honestly, I don't really have a solid answer to any of those questions because I don't think it matters. I think it's better to let things just kind of constantly shift—because it's surprising and important to allow myself to be open to new definitions and possibilities and ways of thinking rather than trying to pick just one.
JAH: In preparing for this interview, that was the one question ("How do you feel about The Dinner Party?") I swore off. I figured you must get that.
I am with you — who cares about the label, when it's the aims that are important. No one ever asks me if I'm a feminist. Isn't that sad? Sometimes people ask me if it's ok to call me a queer writer, and I'm like, PLEASE YES. But then, I always wanted to be seen by other queer people, and hate to be erased…
There is a lot of violence in the book — how does art countermeasure that kind of erasure?
And, at the same time, your persona is one that perhaps witnesses, stays somewhat peripheral — maybe that's not quite right, because every sentence is so wrought that it is always a bit of self-portraiture. I finished reading The Leftovers knowing more about your voice than your biography—more about the way you dream than what you lived, if that makes sense?
SS: Yes, I think that's exactly the kind of writing voice/persona I've tried to cultivate. And it's like that, who is it, Malcom Gladwell, maybe, who says that you're an expert when you've spent 10,000 hours trying to perfect something? The problem is, though, that now I can't write any differently, which is maybe a detriment to the book? I think absolutely my tendency toward art is exactly because it allows me to just be witness, and writing about it, even though these are things I've seen, allows me to stay in the periphery. It's comfortable there—evidenced, I guess, by my fear of definition or label. I don't think that answers your question about violence.
But I think there's something important about being a witness, about trying to be an honest witness, that is in itself a kind of lived truth—maybe not a T-truth, but a sort of honesty I feel comfortable, or have trained myself to be comfortable with. I'm not sure if this is making any sense. But that's how I've learned to become a writer.
I don't know why this is the thing I'm thinking about and maybe everyone goes through this but I do remember in high school just being so consciously terrified that I didn't have a personality
And so I compensated by subscribing to Vogue and listening to Ani DiFranco and making my own clothes. It all feels like cultivation. Like, I want to work for April Bloomfield, I decided, so I moved to NYC and made it happen.
But maybe that's just normal and that's how people become who they are. Or I am just overly concerned with aesthetic in an atypical fashion.
JAH: I don't think that your persona-as-witness is a detriment to the book. In a way, it feels generous and assertive without being a center-of-attention drama queen. There's no swanning in from stage left. There's a laser-precision, in the way you make such gorgeous sentences, to the astonishing interpretations at which you arrive. There is, I mean, such an intense perception that meets the reader in your essays. What is that except a self, a personality? Are you a Libra?
SS: Nope, guess again.
JAH: Ani DiFranco is a Libra, which was what made me guess that sign. I would rule out Aries.
SS: Taurus!
JAH: See — I was on the earth sign track! I am a Libra. Always in danger of overproduction. I have to trim A LOT when I write. And I am always on the wrong side of the Too Much Information line with people.
Do you identify with the classic description of Taurus?
SS: I do, pretty resolutely—but I cross the TMI line because I share deeply personal things in a way that doesn't feel connected to me. Which I guess is like how I write. I've been thinking a lot about how my writing will define me, or like if and when people read this book what they'll think about me as a person…but I don't qualify or classify people based on their writing—mostly I just really like them for having written things that speak to me or teach me something
JAH: Best part about books, right? They give us another interiority to inhabit and take parts of it back to our inferiorities and redecorate!
I'll admit something—I felt very connected to your book in a primal way. Partly it's the incredible dedication to precise and searing imagery. Each essay is achingly, beautifully written. But there's the precision and daring of your insight. You don't interpret anything in an obvious way. I really like The Dinner Party, for instance, but if a reader doesn't like it, or doesn't know it, s/he will know it in ways that could never be guessed. I feel the same way about the last essay, in which you discuss architecture and end up writing: "If there is a void in the layout, we will learn how to fill it, by whatever means necessary. Because we don't like the barrenness, the confrontation of devastation. This is not comfortable. …We have made habit of shirking from desolation. A revisionist history, an impossible equation. We are supposed to forget everything. That is what makes us human." I am so drawn into that first person plural, since you give us a language to confront desolation and the uncomfortable subject of our humanness.
I mean, I didn't know I was going to love learning about things I had probably marginally/never cared about ever in my life up until reading your book—like "pet architecture."
SS: Wow, thank you! That's the first essay I ever wrote, and it's gone through a thousand revisions. The editing process was really hard for me because so many of the things I felt the most bound to were questioned/rephrased/cut, and it was hard to say no/I feel too close to it to see it clearly so trusted and was grateful for editorial guidance. But also it just made me feel strange and terrible because it is and was so deeply personal. I think the first person plural I am so drawn to because it doesn't place it totally on me—what you just called not interpreting anything in an obvious way.
So, for example, you articulate in MY AIDS that you are returning to that essay years, more than a decade, even, after you initially wrote it. One of the hardest parts of the editing/publication process for me has been trying to enter some of these essays after so many years—because I've lost the logic of my younger self, and it's strange to know that it will live in the world anew, that people will consider it fresh, in like 2018, when that was 2010 or 2012 thinking on my part. I guess I'm scared of that too. Like, what if it's wrong?
JAH: I had the same kind of freakout—how do you stay true to the writer who made that essay and still strengthen it, years or even a decade later? How do you do that when you've changed as a person and as a writer?
If it's wrong, it was true to the way you perceived.
And people will have things to say about it — but it won't ever be what you think it might be.
Of all the things I write about my mother, for instance, it's a depiction of me combing her hair when it was greasy that she hated. Like, mom, you do know I write about you putting a gun in your mouth and threatening suicide too, right? But, that was the thing that pissed her off the most. (Well, actually, she asked me if it was ok if she didn't read the whole book, and I thought that was a terrific thing).
I worry about my rapist reading the book, honestly. More than is probably healthy.
SS: Oh man, this is a question (I have many) that I've wanted to ask you since I initially read your book, which was back in May, but writing about other people—did you have your mother or your brothers, read the essays before you published them?

I think it was a Fresh Air interview with Mary Karr right after The Art of Memoir was published in which she said that it's sort of a moral or civic duty of someone writing nonfiction or personal nonfiction to let people read what you've written about them before it's published. But, I didn't let anyone read anything. And I'm worried about how my folks will respond to "Economy…"—or like that yes, the men incarcerated for that murder will read it or their family, and have it out for my father. I wasn't scared about that, necessarily until a friend asked me if I was scared about that. I'm more worried about how my dad will feel if he reads it and I write in poetical detail about a confrontation he has while peeing at a urinal at the county fairgrounds.
But you also mention the Anne Lamott approach in your book, which is if people wanted me to write differently about them they should have acted better.
JAH: I love that confrontation — your dad handled that like a hero!
SS: Well that's his "truth" of the story that I've interpreted for the benefit of the essay, I guess.
JAH: My younger brother, Dustin, reads most of what I write. His memory is better than mine, for the most part, so I trust him to help corroborate.
SS: And I noticed that both of your book titles come from him, right? He is the one who says "Now You're the Enemy" [which became the title for your first book of poetry] and [he's] also the one who receives the door hanger embroidered with " I Liked You Better Before I Knew You So Well"
JAH: But the essay about being raped — no one read that before I published it. I couldn't imagine sending it to my rapist, and I can't bear to think of him reading it. It's not for him. And in some way, that essay is only about the interior self, how it changes.
My brother gives me all my titles! It's his superpower, along with organizing. (Scorpio).
SS: You mentioned shame—I always want to write about it but I can't. I feel it so daily and deeply in my personal life, but I can never articulate why on the page or how. I despise writing because I'm terrified of it—for a number of reasons that are the reasons I deeply respect and love reading authors like you and books like I Liked You Better Before I Knew You So Well…because it's so honest and specific and particular. I avoid getting into the writing space because reentering essays and writing new ones and the research—it all makes me so depressed and get into such a dark place. But then there's the release and satisfaction of that feeling that comes when you just know that you have something good—a sentence, a paragraph, a metaphor, a draft. In the last essay of your book, the I I character comes in. Who are you in your essays, or how do you see yourself as the I on the page and the I putting the I on the page? Does it give you pause or do you have to relive the experience to write things that are so deeply personal? I think there's always the temptation to make yourself better or worse in any moment, but you are such an honest narrator. The memory and details and quotes are impeccably precise. It makes me wonder if you have a strict documenting and recording of daily life, or if these moments just burn themselves into your memory…I think the "we" absolves me of my own "truth" of memory—or like if it's wrong it's okay.
It's maybe a truth-Truth kind of question.
JAH: There's a moment in a film I love where, after a performance, the singer blots her heavily-made up face with a wet cloth and throws it out to the adoring fan. The rag contains a rough impression of her makeup, her eyeshadow and lipstick, the rouge that contours her cheeks—all the ways she shapes herself into glamor. As accurate to the hours of how she makes her self as we can get.
These memories—like my rape—are deeply personal but if I don't throw it out, don't share how it shaped me, then it would live inside me. And it's dangerous to let serrated things stay alive in you. Examining = extracting. In writing, I give it a new face, one whose blemishes can gleam, can be thrown out, like beauty, like trash. It's the only way I have to save myself.
Sometimes I look at my body doing the things it does: the fingers typing now, the foot kicking out a rhythm, the chest rising with breath, and I think, there goes the body, living its little life. I feel coextensive with my body, but I don't always feel my body, until I am ill or in pain. And in the past I have wanted my body punished for failing to be a good one, a lovable one, one that inspires kind or warm reactions, rather than sometimes the abjection with which it has been met.
So, separating the I's seems natural to me. And only so much I goes into that letter; the name cannot contain all that it houses. Some music in another room goes unheard, or some porch-part of me gets cut away since it doesn't fit.
Telling the story doesn't make you the hero of the piece. It just makes you another character, and perhaps the most fallible, the most suspicious. I feel it's important to point to that fallibility, which is due to the performance we always are making with our prop-limbs.
How did you come up with The Leftovers as a title? How do you enjoy the editing process? You've edited for Black Warrior, right?
SS: It was before the TV show—it was literally just because I felt like I was trying to write about the leftovers of The Dinner Party.
JAH: I love the title [The Leftovers: A Memoir in Art], and the approach. It feels really fresh. I love thinking about how "art" is "memoir" and vice versa.
SS: The title has changed now—it's just The Leftovers. But yes, I do think of the book as a memoir, of sorts, through my experiences with art. I did work for BWR as nonfiction editor for a year, yes—and I'm very proud of those issues I worked on. I loved the editing process, but I hated being on the other end of it. Kind of like every writing workshop I was in in undergrad and grad school.
JAH: Why did you hate those workshops? I loved workshops, except for two, led by abusive writers.
SS: I don't think I did hate it, except I was terrified of being up for workshop—I loved thinking about the shape of other people's work, but when I got comments I was wasn't pushed toward the kind of writing I wanted to do. There was this Shakespeare scholar [at The University of Michigan], Barbara Hodgdon, who I was lucky enough to work with [during undergrad]—I took a "Shakespeare and Film" class with her and she let me hand in creative interpretations of the films and the plays—my essay about Julie Taymor's Titus and that absurd film The King is Alive, for example, turned into the essay you mentioned—the last in the book—and she introduced me to Peggy Phelan, who wrote this incredible book called Unmarked